Baby Nursery Under $500
Delta Children Gateway 4 - 1 Convertible Crib
Espresso
Retail: $299.00 Paid: $120.00
I absolutely love this crib. I searched far and wide trying to find something that would fit into Milo's rustic woodland themed nursery while still being sleek and modern. I found this at my local Walmart hugely discounted when I wasn't even looking. Someone had purchased it and when they got it home decided they didn't want it. The manager who helped me load it onto a flat cart told me if there were any damages or missing pieces I could bring it back for a full refund. Getting previously purchased/returned items is a great way to save on those pricey baby must haves.
Kolcraft Pediatric 800 Toddler and Crib Mattress Owl
Retail: $50.00 Paid: $20.00
I found this mattress the same day I found his crib. It was fate! I felt like his long awaited nursery was finally starting to come together. This was also a return and it was still sealed in it's original packaging. It wasn't even opened. I liked this mattress most not only because I got it for over 60% off but because it wasn't too soft or too firm. Milo slept with me on my memory foam mattress for his first 6 months and I wanted to make his transition into his own bed and room as comfortable as possible. This was the perfect mattress to do just that. When the woman also told me it was on sale it immediately went into my cart.
Garanimals Quilted Fitted Crib Pad, 28 inch x 52 inch, White
Retail: $15.00 Paid:$8.00


I swear I am the queen of bargains or this was just my lucky day because everything I purchased was on sale! This was the only crib protector was wasn't sealed in manufacture packaging. I knew his crib sheets would cover it but I wanted it to be soft and cushioned. After feeling how soft this was it was tossed into the cart as well!
Sweet Jojo Designs Navy Blue Fitted Crib Sheet
Retail: $22.00 Paid: $10.00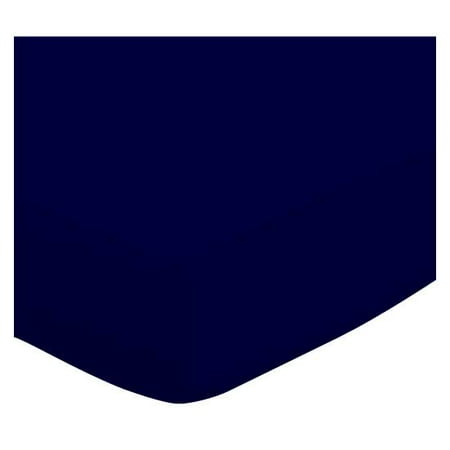 Milo's nursery color scheme is navy blue, beige, and brown. So after finding the perfect crib and mattress I was on the hunt for sheets! When I got home that afternoon, put Milo down for a nap, I checked my email and noticed a sale going on in home goods at Target. With the extra discounts I receive from signing up for a Target account with my email I was able to take advantage of the sale plus use an online coupon code to get these sheets for only $10.00 buckaroonies! His nursery is practically stolen with all these deals and steals!
South Shore Angel Changing Table with Drawers
Espresso
Retail: $180.00 Paid: $100.00
This perfectly matching charming changing table/dresser I found on the new Facebook Marketplace. A local mom received this as a gift for her two year old. Unfortunately, for her, he was too big for it. Fortunately, for me, Milo fits perfect! After messaging her I drove over that night to pick it up! It looks like it was designed for the Delta crib and goes amazingly with Milo's nursery theme.
Circo Plush Popcorn Changing Pad Cover Navy
Retail: $40.00 Paid $12.00
I love the minky popcorn super soft fabric and when I saw this as a changing pad cover it went right into my online shopping cart. I found this item on Target.com when I found Milo's sheets. Both are super soft and matched together perfectly. I also took advantage of the sale and this item was eligible for my email coupon. Hello Savings!
4 Cube Organizer Shelf - Espresso
Retail: $40.00 Paid: $0
This was something I decided to re-purpose. I already had this before I started decorating Milo's nursery and once I got started I noticed it fit perfectly. This stores toys that are currently too advanced for him and his always growing book collection.
Foldable Storage Cube Bin - Set of 2
Beige
Retail: $10.00 Paid: $10.00
No huge discounts, coupon codes, sales, or bargains here but these are typically pretty reasonable where ever you go. These little bins I keep in the bottom two shelves of his storage listed above. Keeping with the color scheme I got beige.
Mainstays 8x10 matted to 5x7 Format Picture Frame (4)
Retail: $20.00 Paid: $2.00 ea.
I loved how simple these frames were and with the matted edges they added a level of classic elegance to his photo art. I printed off images of baby woodland animals onto photo paper and hung them around his room. Two photos framing his window and two above his changing table. Milo loves looking at them. This was a super simple, wallet friendly, way to make the woodland theme pop and add some decor.
Sheep Skin Faux Fur Rug
Retail: $70.00 Paid: $12.00
I purchased my faux sheep skin rug at Marshall's. Y'all know my love for Marshall's and my passion for bargains. It had the retail price and the Marshall's price on the tag and when I saw this I knew it would fit amazingly. I couldn't pass up the price or the softness. Milo love's rolling around and cuddling this rug. No regrets.
Natural Branches Grommet Curtain Panel Pair
Retail: $50.00 Paid: $19.00
These curtains were really the cherry on top. So rustic, so charming, so elegant. I also picked up these very similar curtains at Marshall's. The moment I saw them I knew they would look incredible with our theme.
Acorn Curtain Rod
Retail: $35.00 Paid: $10.00
To keep with the rustic and woodland theme I found these acorn curtain rods next to the curtain panels at Marshall's. I couldn't pass these up. The subtle and charming detail of acorn really adds a sense of being in the woods.
Better Homes & Gardens Bronze Resin Owl Lamp
Retail: $15.00 Paid: $15.00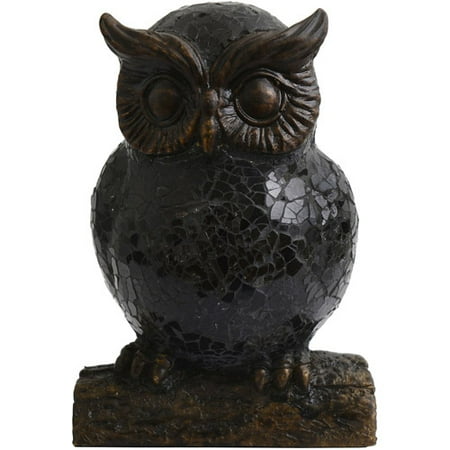 While looking for a nightlight for little baby Milo I came across this in the candle isle at my local Walmart. This nursery came together so easily I couldn't believe it. I saw this and knew it would go perfectly and match so elegantly with everything already in place. Holding it up in front of Milo he seemed to love it too.
My grand total so far is about $350 which is a steal! I am still on the hunt for a navy tuft chair, but I am left with plenty of room in my $500 budget. I love how Milo's nursery turned out and fell together so easily. I have no reason to believe he doesn't like it either. There are times I have to drag him out of his room and when I lay him down at the end of the day more often than not there isn't the slightest bit of fuss. If you have any of these pieces in your little one's nursery, or loved what I picked out let me know in the comments. To get any of these items for yourself just click the images.