How To Boost Blog Traffic With SEO | Making Searchable Blog Titles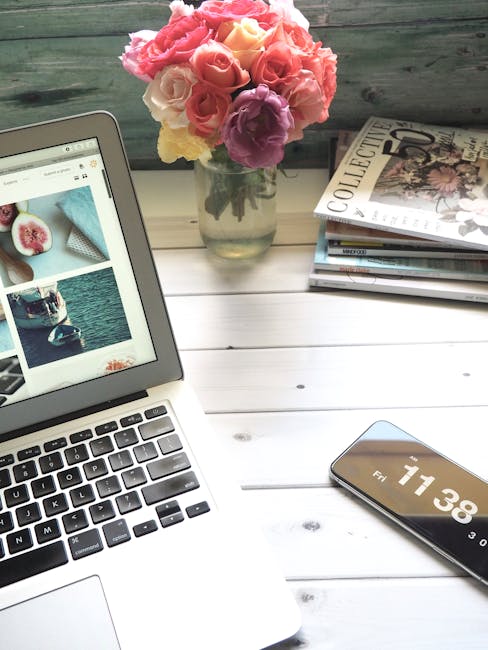 I have been a blogging on my current blog (this here blog) for a little over two years now and trust me when I say there has been quite the learning curve. I have made almost every blogging mistake you can imagine. Starting out as a very personal and intimate tell all throughout my pregnancy journey to transitioning into a more professional income generator. It has been incredible having the ability to turn my passion into a profit. That has allowed me to stay home with my son during his infant and toddler years. (though, not going to lie, now that he is hitting the terrible twos I am itching to go back to work.)
Once I started taking my blog more seriously and looking at it in a more professional light I began obsessively researching ways to boost my traffic, views, and subscribers. With my affiliate profile growing quickly and brand deals approaching me I knew increasing my traffic was the only way to greatly increase the earning potential of my blog. SEO or search engine optimization is one of the biggest and easiest ways to get your blog posts in front of the masses. Having active and searchable keywords in your title and throughout your post will boost your blog in internet searches. What you are looking for are eye catching titles and tags that will land you on the first page of a search engine such as Google. Here are the 4 simple ways I use SEO to boost my blog traffic.
When I get hit with inspiration for a post, I like to sit down and focus in on a clear direction. One of my most recent and most popular posts is
SUPERFOODS THAT HELP BLAST BELLY FAT
. Now the title of this post was not my starting inspiration. I am currently writing my #
MommyMuscles
blog series, a documentation of my postpartum weight loss and fitness journey. I wanted to try eating more foods that increase metabolism and provide nutrients that are easily digestible aiding in weight loss. Since I am documenting my journey I figured I would write about the foods I will be incorporating more so into my daily diet. Once I had the blog post idea I began
searching for my title.
I like to use search engines such as google, pinterest, and youtube to find out what others are searching for when it come to creating my post's title. These are platforms many people use to search for the answers to their questions which make these sites the ideal place to find the perfect title for your blog post. Try typing in the main word in your prospective title into the search bar and look at what appears in the first three suggestion lines and base your title from there. Remember to make it intriguing sparking a curiosity. Below is an example of a prospective title search through pinterest for the post linked above.
Use Keywords Multiple Times Within Your Post
Having keywords in your title is great and a must in boosting traffic, but you have to use them throughout your post's body to gain the full effect of SEO. Use your keywords in the body of your post at least twice. Making sure to include them in places like your tags and labels. The more times your high ranking search words are used the more likely your post will be found in the deep abyss that is the internet.
More Search Engines Than Google
Obviously Google is the top search engine and you definitely want your blog post to be on the first page of a google search, but there are other search engines out there. Especially, when it comes to blogs.
Pinterest
- Pinterest is the holy grail resource in the blogging community. If you are looking at boosting your traffic this is where you want your blog post to be number one. "Pinners" or the people using pinterest are mainly searching for blogs and blog posts. Whether they realize it or not. I will search for my titles on pinterest before any other search engine. Not only is this the place where I start the hunt for my traffic boosting titles, but I will also include my keywords in the description box of my pin when marketing my newly completed blog post.
(this is easily done through Tailwind)
Youtube
- You may not know this, but YouTube is one of the fastest growing search engines on the internet. If you are going to be including a
YouTube
video in your blog post you may want to try searching for your title through
YouTube
. Having a title that suits your blog post and paired video will double your searchability. Searchers will be able to find your blog through your video and your video through your blog. Also, if you have been on the fence about expanding into video creation the best advice I can give is to just do it! Exposure on multiple platforms, reaching a wider audience, is a fantastic way to get your word out there.
Tailwind
- If you aren't already using
Tailwind
as a blog booster I don't know what you are waiting for.
Tailwind
is a pinterest scheduling tool where not only can you pin your blog to pinterest boards and groups but also into
Tailwind Tribes
. When it comes to boosting blog traffic exposure
Tailwind
is key. Having a blog post that has generated a lot of hits will boost the appearance of the post in search engines. So in conjunction with keywords, the post's exposure will boost it's SEO rating.
If you want to get the most out of keywords try using the Google Adsense Keyword Planner. This is a tool that can show you the volume of searches and related words to help you get the most out of your keywords. Maybe you type in "gym workout" but you find that "fitness routine" has a higher search rating! Finding and using the more popular keywords will increase your SEO and searchability getting you one step closer to being on that first page of Google.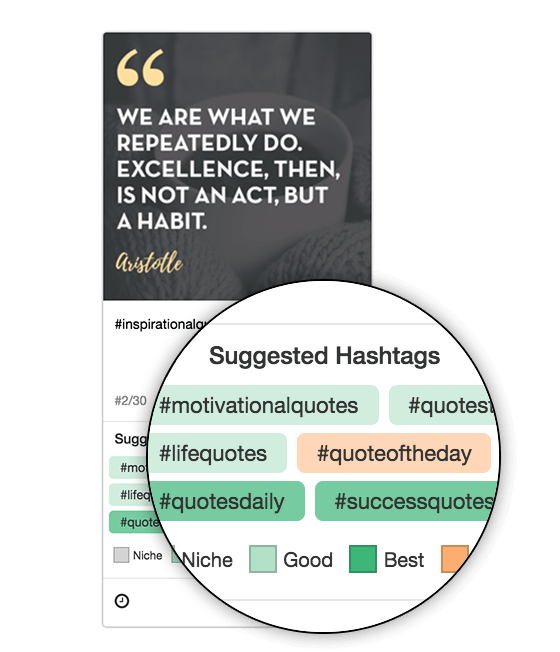 As always don't forget to share and subscribe! Until next time thanks for reading!